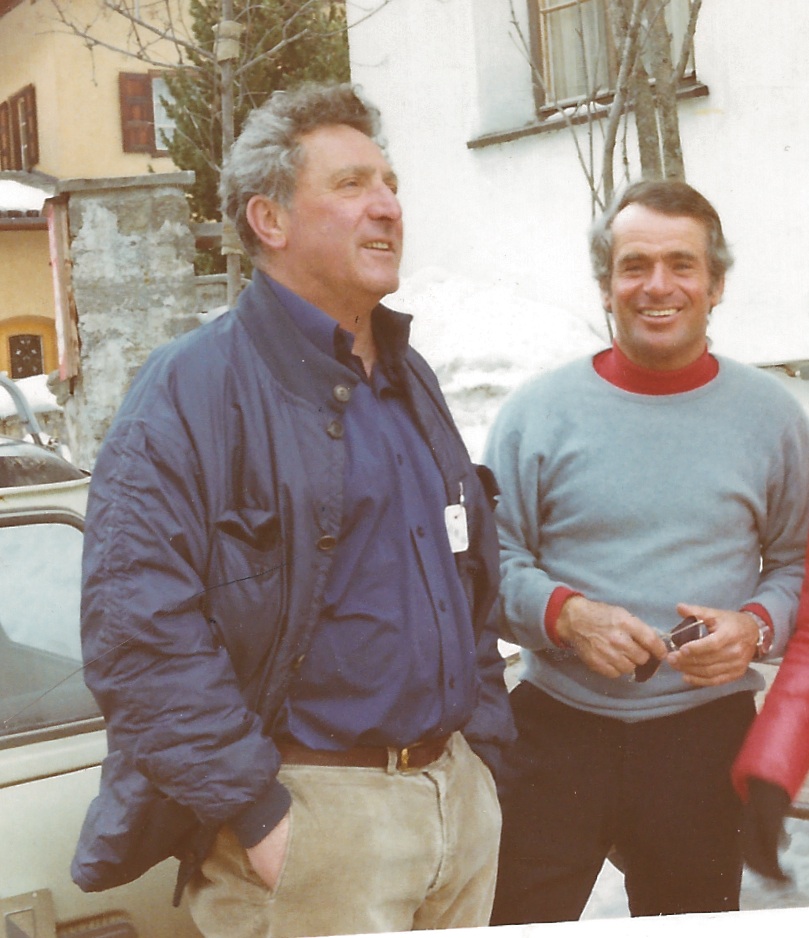 Irwin with Jacques Graubart after lunch at the Chesa.
During an adjournment of the 1961 Eichmann trial, Irwin and
Jeff Kessel
invited a pretty girl sunning herself on a beach to lunch. She said sure... "with my friend." And pointed to a diminutive athlete emerging fromt the sea. Jacques, though Belgian, had joined the French resistance (the real one...) at the age of 19. He'd saved hundreds of Jews by smuggling them into Switzerland. Finally cornered near
Grenoble, he was tortured and deported to Buchenwald. After the war, Jacques (115 lbs of bones buttons of chutzpah) "commuted" between Antwerp and West Africa to create a diamond business. Least visible of his many decorations for heroism: the number on his arm, and the awful and permament ringingin his ears, courtesy of the Nazis.